I'm not an eyeshadow girl. I have an eye-liner overdose, but I keep my eyelids naked so the thick black line doesn't get jealous. Also, I always seem to go for the freshly punched in the face look whenever I put eyeshadow on, complimented by the I haven't slept all night look given by all the fallout. And that's why I decided to invest in Mac Paint Pots in the past: you just put one colour, no fallout and you're good to go. The internet recommended
Rubenesque
and my obsession with bare lids made me buy
Painterly
.
They were obviously forgotten inside a drawer, but a couple of days ago while doing spring cleaning (I know it's summer, but I'm in England and this feels like spring. And that's pushing it) I found them and they looked like this.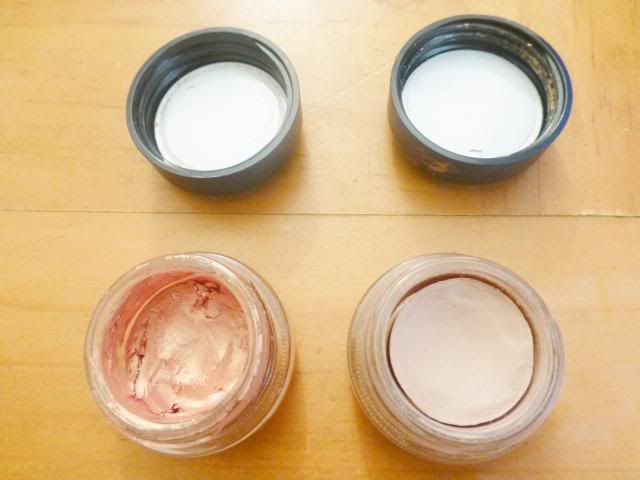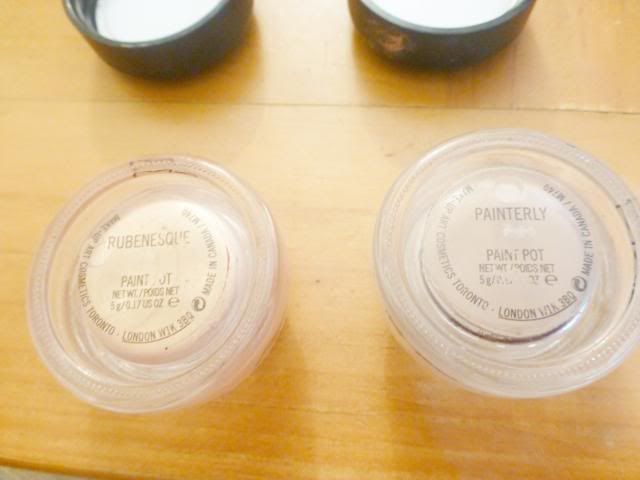 Heartbreaking, isn't it? That's when I decided to get advice from my bestfriend, the internet, and figure out if there is a way of reviving them. And there is!!!
So here's how my BFF told me how to revive my wrinkled Paint Pots:
You will need:
- Your dead paintpots you want to zombify;
- Some sort of stirring instrument (tweezers, a cuticle stick, or in my case, since I couldn't find any of those, the handle of a tea spoon!);
- A hair dryer;
- Tissue. OH MY GOD, LOTS OF TISSUE.
How to play Frankenstein:
- Cry about the money you spent on the Paint Pot, but do dare to hope it will be alive again;
- Open the lid;
- Put your hair dryer next to the Paint Pot and heat it up full blast (note, the actual pot will be hot as the fires of Hell, so do get a piece of cloth to turn it so the temperature is even. Otherwise you will burn yourself and swear, you potty mouth!);
- Heat it up for a couple of minutes. You may or may not hum the Jurassic Park theme tune while doing this;
- Pick up the stirring instrument of your selection and stir away! After it starts to harden try and smooth it out and compress it a little bit, just so it looks nice and not a big mess (like mine!).
Here's the veredict: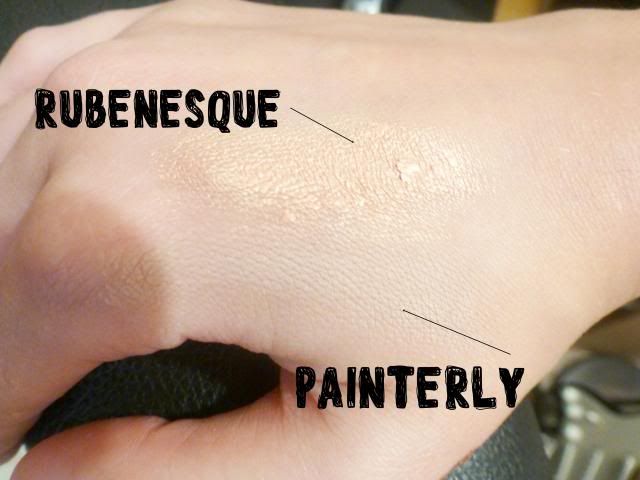 - Painterly is now Frankenstein's monster! It works perfectly again!
- Rubenesque didn't survive the process. It might be just me, but it's even worse. I regret to say this is the end, Rubenesque is going on the Back to Mac pile and shall be remembered forever.