Pushing Daisies
is one of my all time favourite tv shows: dark humour, quirky characters and a unique visual style that seem to be right out of a fairy tale.
But one of the things that kept me glued to the screen was one of the main characters: Charlotte Charles. She, along with
Riikka
, are the two ladies who inspired me the most and had the most impact on my style.
Mal-me-quer, Bem-me-quer
é uma das minhas séries favoritas: um humor um bocadinho negro, personagens bastante interessantes e um estilo visual inigualável, saído de um conto de fadas.
Uma das personagens principais, Charlotte Charles, foi quem me fez ficar mais colada ao écrã. Juntamente com a
Riikka
, foram as duas pessoas que mais influência tiveram nos trapinhos que eu escolho usar.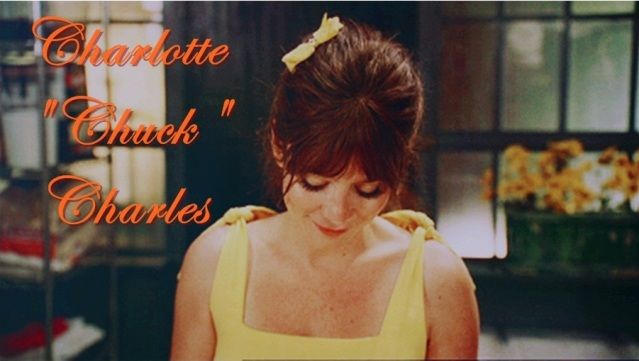 If you're a retro fan, you'll desperately want to raid this character's wardrobe: 50's and 60's inspired dresses, pastel and colourful pieces, a myriad of charming and quirky accessories, the most perfect hair & make up in the world... this adorable character's style will make you fall in love with her (even though sometimes she's a bit...meh) and with the not-less-adorable Anna Friel, who plays Charlotte Charles (I was going to say "makes Charlotte come to life", but if you've seen the show, you'll realise this sentence would be misleading).
Com inspiração vinda directamente dos anos 50 e 60, roupas coloridas ou em tons de pastel e uma míriade de acessórios encantadores tornam o guarda-roupa desta personagem adorável (interpretada pela não menos adorável Anna Friel) alvo de cobiça pelas fãs de um estilo retro.

Despite short lived, Pushing Daisies is worth a look, not only for the visual side of things, but if you're into the crime genre and have a sense of humour with a twist, you'll definitely appreciate it
Apesar de ser uma série curtinha, vale a pena dar uma vista de olhos, não só pela parte visual que agradou bastante aos meus olhos, mas se gostam de policiais e têm sentido de humor ligeiramente retorcido, vão gostar.