I love Lush, everytime I went to England for the past 4 years Lush and Primark were must go to shops. I have even started packing lightly when I go there because I know I won't have space left in my bag after a trip to those 2 shops.
I usually go to Lush hunting for bathbombs. There are several shops in Portugal where I can find some bathbombs too, but Lush's products are always special (little details like a note saying "Boom Boom" inside the Blackberry bomb are oh so pleasant). But I've ventured on new products, I've bought 4 of Lush's soaps (links next to each title), and here's what I think about them:
Adoro a Lush. Sempre que vou a Inglaterra faço as malas com pouca coisa porque já sei que vou esvaziar os bolsos na Lush e na Primark.
Normalmente vou à Lush por causa das bathbombs (completamente viciada!!), mas aventurei-me por outras paragens e resolvi experimentar os sabonetes. Comprei 4 (link para o site ao pé do título de cada um) e aqui está o que penso sobre eles: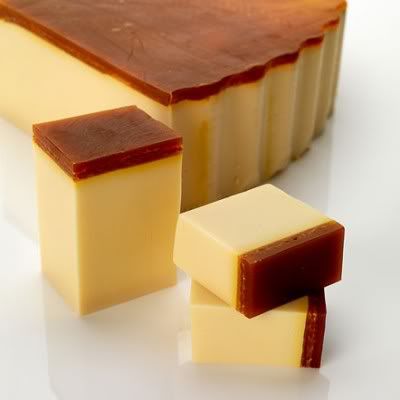 Obviously had to start with this one. It was actually the product that introduced me to Lush, this and Dragon's Egg bathbomb. It is probably the most famous Lush product and it definitely earned that title. It smells of 2 things I'm usually not keen on: caramel and honey. But dear god, it smells so nice in the shower. The only down part is the honeycomb on top of it. Maybe it's me being stupid, but I didn't take it off before I used it (it looks pretty!!!) and it wasn't very nice on the skin. They don't come with the honeycomb if you buy them online, so maybe it's meant to be thrown away (but where's the fun in that?!)
Este é possivelmente o produto mais famoso da Lush (e com razão), tem um cheiro delicioso (caramelo e mel), é hidratante e tem um aspecto demasiado querido: formas de favos de mel num sabão? Sim, por favor! Apesar de ser bastante agradável para os olhos, os favos não são tão simpáticos para a pele. Não sei se é suposto tirá-lo antes de o usar (mas é tão fofinho!) mas como os que se compram online não vêm com ele (só quando se compra na loja é que vem) se calhar eu é que fui um (grande) bocado fútil e deixei ficar o favo só porque é bonito.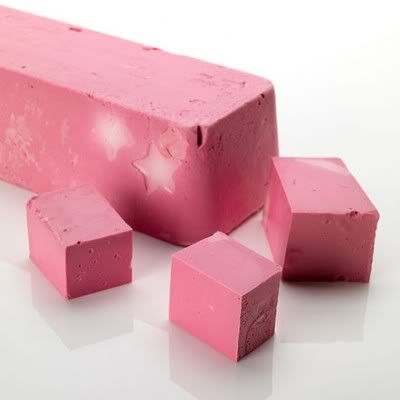 This soap smells like pink. Seriously, if you could smell pink, this would be it. It lathers up really nicely, makes you have a smellgasm while in the shower and your bathroom will smell like pink after you leave too! One of the things all Lush's soaps aren't that great on is leaving your skin smelling nice for a long time. Usually, you have an awesome shower but the smell won't stick to your skin. This is where this soap's a little different, I've actually had someone come up to me and ask what my perfume was (score!). Oh! One last thing: if you buy this, make sure it's one of the first products you use up. I bought my second bar of Rock Star on my last birthday (in August) but only reached for it in February. Dear god, it smellt like feet. And you don't want to have a feet shower, especially since this soap smells like glorious vanilla. I then remembered Lush is known for using natural products and no preservatives, so this probably means my soap was... rotten. Ew.
Depois de ter experimentado este sabonete, acho que o cor-de-rosa se devia chamar "cor-de-rock-star", porque para mim, este sabonete cheira a cor-de-rosa: baunilha, qualquer coisa de muito doce e possivelmente um toque de pequenos póneis e arco-íris. Ainda por cima, este é o único sabonete da Lush cujo cheiro ficou entranhado na minha pele durante algum tempo (e vamos ser sinceras, quem é que não quer cheirar a pequenos póneis e arco-íris?!). A única coisa menos boa neste sabonete é o prazo de validade. A Lush é conhecida por usar só produtos naturais, sem conservantes à mistura, por isso os ingredientes erm... apodrecem. No meu último aniversário (em Agosto) comprei uma barra de Rock Star, mas só a usei em Fevereiro: MAL. Cheirava a pés, literalmente. Parecia que tinha saído de um par de sapatilhas mal-cheirosas. Escusado será dizer que nesta altura deitar 4€ de sabonete ao lixo me partiu o coração.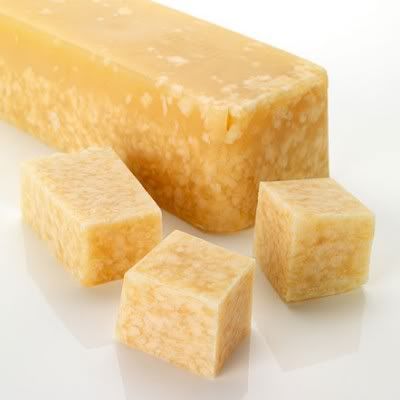 This soap looks like my best friend's kitchen floor, but it definitely doesn't smell like it (even though I've never actually smelt her floor. ew). The girl at Lush told me this soap would be a good for a wake-me-up shower, it's lemony and.. well, lemons are enough for me to be honest! I was very excited to try this one, but I was very dissapointed when I first used it: it didn't lather up at all. I then used it on my loofah and it was like I took a trip to bubblesville and they were serving lemonade. This is the soap I am currently using, I do like it a lot, but I will not re-purchase it: I'm not a fan of loofahs, they're too harsh on the skin.
Este sabonete é o melhor para um duche matinal: cheia de sono, não me apetece nada ter aquele doente das 8 da manhã que traz ainda os bróculos do jantar para a consulta. Arrasto-me para o banho e o cheiro deste sabonete levanta-me logo o espírito, aquele cheirinho a limão faz logo com que o meu dia começe bem. A única falha deste tesourinho de limão é que não faz espuma com facilidade, tenho de recorrer à minha luffa, e digamos que a minha pele e ela nunca tiveram uma boa relação (devia-se chamar "lixxa" e não "luffa"). Por isso, apesar de adorar o cheiro do Bohemian, não o vou comprar outra vez.
I shouldn't put Sea Vegetable here, I've bought it, but I haven't used it yet. And, now that I've written the loofah incident, this soap might not be the best for me: it has salt incrusted on top of it, which the girl at Lush said was meant to be exfoliant. Hopefully I won't look like I've just been in a fight with my cat. Now that we've got my hypochondriac over the top worries aside, I have to tell you that this smells partially like my nana (lavender-ish) and it is probably the Little Mermaid's soap. I mean, if
spongebob showers
, so does she.
Este é o sabonete da Pequena Sereia. A sério, olhem para ele, até aposto que se olhar com mais atenção consigo ver o Sebastião a dar um sermão à Ariel e ao Linguado. Mas isso possivelmente quer dizer que a minha avó é a pequena sereia, porque este sabonete cheira a lavanda, tal como ela (vou tentar investigar melhor esta situação). Tolices à parte, comprei o Sea Vegetable não só pelo cheiro, mas também porque a rapariga da Lush me disse que era perfeito para exfoliar. Vamos fazer figas para que seja exfoliar e não lixar.