Wow it's been a long time, hasn't it?
Life as a dentist is HECTIC, so the blog got a little bit left behind. But hopefully it'll get back to what it used to be. But let's take some baby steps, shall we? (But I wonder if I can fit one more "but" in another sentence).
I saw on
Playground Love
's Facebook page one of those 1 photo a day challenges for instagram, and I thought it would be the perfect opportunity for me to get back to blogging. Obviously this was meant to start on the 1st of March, but it's still ok (right?).
For the Portuguese readers, this is what it's all about: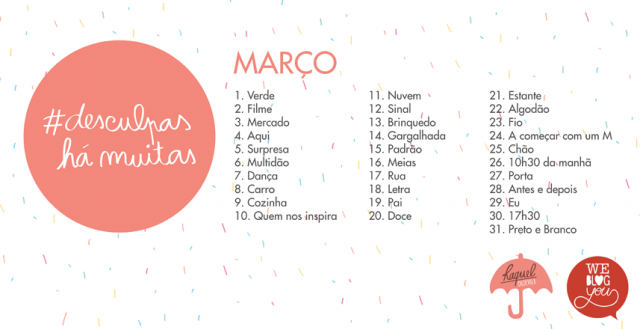 For the English readers... well, I guess you'll have to wait for these post because it's 10pm and I got to be up at 6 to get ready for work tomorrow (and tomorrow is monday. Let's not forget that)
So here are the first 2 days: